With a record number of 12 club members participating we chose to run a single-day XYZ tournament instead of a round-robin style of years past. It basically means that winners keep playing winners, but if you lose, you drop down a bracket and continue on, until you are out of brackets and games! That meant we had 3 people to celebrate as club golf champions this year.
Results
X winner – Zach Kominar
Y winner – Bill Leveritt
Z winner – Sam Staines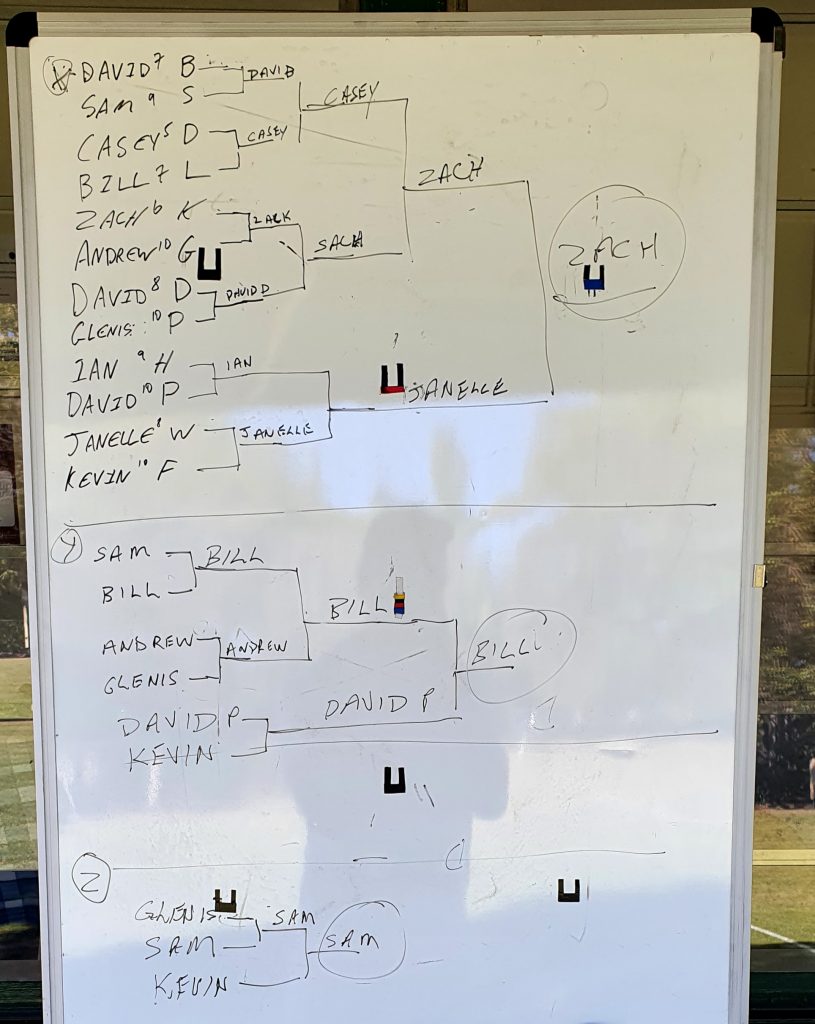 Participants
David Bartholomeusz
Sam Staines
Casey De Vene
Bill Leveritt
Zach Kominar
Andrew Golder
David Phillips
Glenis Phillips
Ian Harding
David Drake
Janelle Winn
Kevin Fear
Event Date
Sunday September 12 2021 @ Merthyr Croquet Club
Other Media pics to come..