Past President of Merthyr Croquet Club 2005-08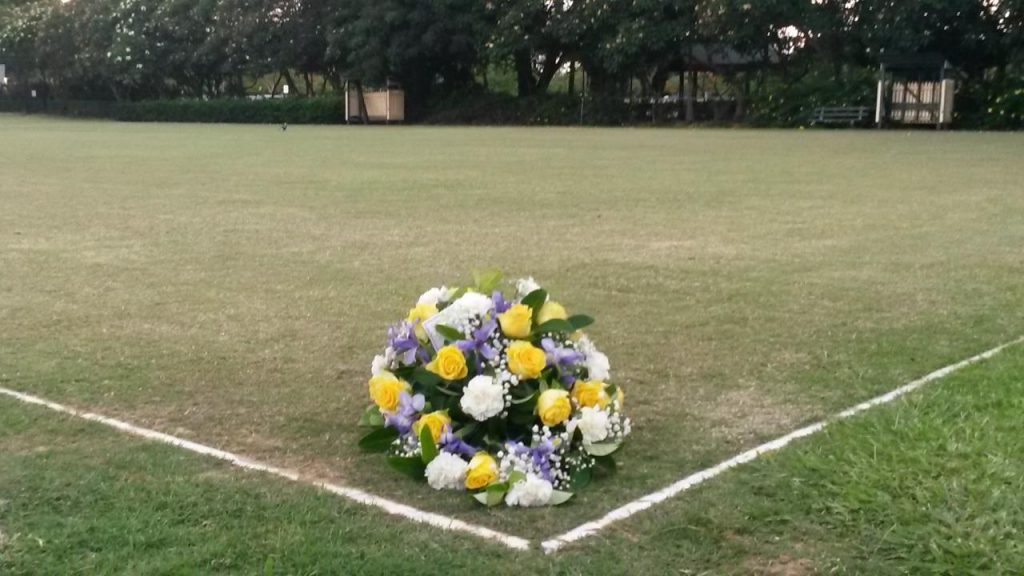 Ray's death has been mourned by many groups; his life was also celebrated by the same people who knew him for what he was.
He was well known professionally as an architect; he was sincere in his religious faith. It is thus no coincidence that his name is included on the honour boards in the St John's Anglican Cathedral as the draughtsman contributing to the developments that have occurred in recent years in that iconic Gothic building.
He was devoted to his mother, Ailsa, particularly since her move into a nursing home in New Farm. Most Saturdays meant lunch with his mother after croquet.
So there we have another of his great loves and enthusiasms – croquet. He would deign to play Golf Croquet, but the true-blue Association was really the only one.
He first joined the Merthyr Club in 2002 with his mother. This was yet another time when the Club, one of the very oldest in the State if not in Australia, being founded in 1908, could have become defunct. It had five members and the City Council had justifiably resumed two of its four celebrated courts, that had seen international and Australian competitions in past years, to make them into floodlit all-weather tennis lawns.
Ray teamed up with and was taught by Jo Meyers, who had in turn been taught the game by the famed Em Cornelius. Together they did much to keep the Club going. Gradually over the next few years numbers did improve. It was, however, Ray, even with the limitations of his day-job, who, for quite some years, was a one-person President, Secretary, Treasurer and Brisbane North delegate. It was largely Ray who negotiated grants and terms with the Council for the lease of the grounds, to install a kitchen and improved toilet facilities, to seal the fences and to design and install advertising signs and ten did much of the day-to-day maintenance work of maintaining the lawns, using some of his professional skills to mark the lines of the croquet lawns and ensure their accuracy.
His love for Association Croquet was perhaps only exceeded by his love of the Merthyr Club. He was a not infrequent visitor to other local Clubs when he felt the need for additional competition. There was no doubt that he would have become an even better player with the benefit of more rigorous competition, but there was never any doubt that he would never leave Merthyr.
His quirky sense of humour and his loud, demanding and uncompromising voice as coach did not always endear him to some members. There is no doubt, however, that those who saw through this characteristic were well able to benefit from his skills as coach, companion on Saturday mornings and player – and to appreciate the real warmth, strength and generosity of him as a somewhat eccentric individual.
Croquet, the Club and its members and the Brisbane North Region have lost a devotee and a somewhat larger-than-life personality.
Written by Peter Rogers (MCC Member)